3 Tips for Selecting the Perfect Curtains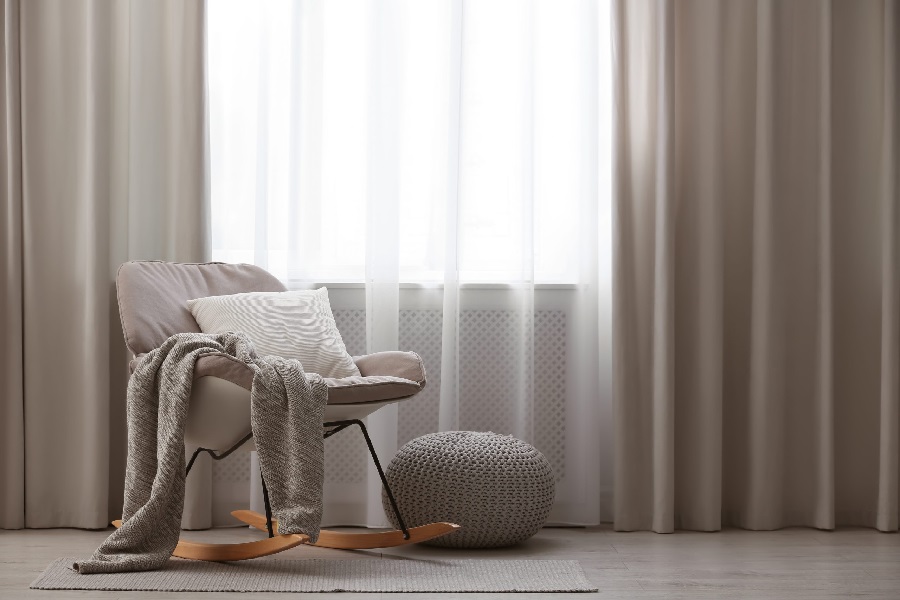 Curtains can make or break a room. The right curtains can add an air of sophistication and elegance, while the wrong ones can make a space feel frumpy and dated. If you're planning on redecorating your home, or simply want to update your look, here are three tips for choosing the perfect curtains.
1. Consider Your Room's Style
When you're choosing curtains, it's important to consider the style of the room they'll be hung in. Do you want them to blend in or stand out? If your room is on the more traditional side, then you'll want to choose curtains that are classic and understated. But if your space is modern and minimal, then you can go for something bolder and brighter. There are no hard and fast rules here, but it's important to keep the overall aesthetic of your space in mind when making your selection.
Length and Width
When measuring for curtains, be sure to measure both the length and width of your window. You'll also want to consider how much fabric you want gathered at the top of the curtain (known as the "fullness"). A general rule of thumb is that you should have 2-3 times as much fabric as you do window width. For example, if your window is 1 meter wide, you'll want 2-3 meters of fabric per curtain panel.
2. Pay Attention to The Fabric
Fabric Options
One of the first things to consider when shopping for curtains is the fabric. Different fabrics offer different benefits in terms of light filtration, privacy, and durability. For example, sheer fabrics allow natural light to enter the room but provide little privacy. opaque fabrics block out light and provide privacy but can feel heavy in a small space. Consider your needs and preferences when choosing a fabric.
Pattern and Colour
The next thing to consider is pattern and colour. If you want your curtains to make a statement, go for a bold colour or pattern. If you want your curtains to blend in with your walls, choose a neutral colour. There are no right or wrong answers here – it all depends on your personal preference.
3. Don't Forget the Hardware
The hardware you choose for your curtains is just as important as the fabric. The right hardware can elevate the look of even the most basic curtains, so take some time to consider your options before making a final decision. There are endless possibilities when it comes to curtain rods, so don't be afraid to get creative! And don't forget about things like finials, which can add an extra touch of pizzazz.
Conclusion
Choosing the perfect curtains for your home doesn't have to be difficult – just keep these three tips in mind and you'll be well on your way to finding window treatments that suit your style and needs perfectly! Looking for a great curtain supplier in Singapore? Then look no further than Redesign Deco– we have everything you need to get started on creating the home of your dreams!