3 Interesting Activities at Mason Elephant Sanctuary Bali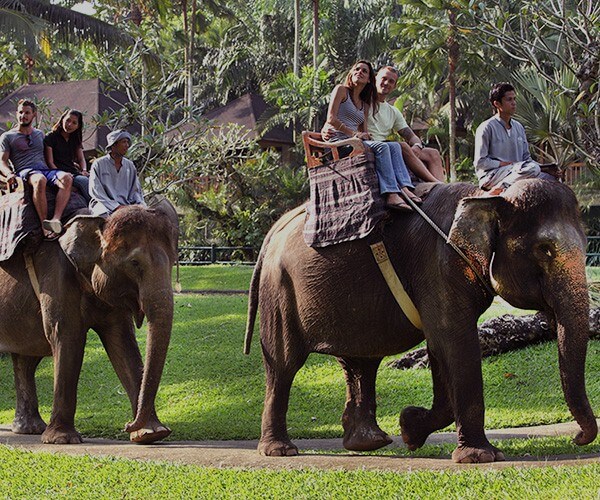 Mason Elephant Sanctuary is an elephant rescue park bali which is located in Ubud. Mason Elephant is the best tourist spot to have fun and play with elephants in Bali, which was first established in 1997. This sanctuary is a major conservation area for Sumatran elephants, endangered in their home island in Indonesia. Well, at this elephant sanctuary, there are many activities you can do with the elephants, what are they? 
Elephant Ride
At Mason Elephant Sanctuary, you can ride an elephant. No wonder Mason Elephant Sanctuary is the best elephant park Bali has to offer, as there is more room to play with the elephants.
For the whole experience, try walking in the forest with a small lake and the elephants surrounding you. If it's not enough, try to ride an elephant. You can pay for an additional entrance ticket and take the Mason Elephant Sanctuary tour by riding an elephant. Guaranteed to be a once in a lifetime experience.
Feeding and Bathing the Elephant
One of the best experiences at this elephant park is feeding and bathing the elephants. You can pet and cuddle this large animal and even bathe it if you wish. There's a small lake for the elephants to swim in, and the elephants will be so active and mischievous that it's hard to get them to sit still for a bath. The baby elephants also bathe in the lake.
But that's the challenge, for once, you can bathe the big animal. Capture the moments, take pictures with the elephants while feeding or cleaning them with the help of the staff. Each elephant in the park is fed up to 200 kilos of food per day, and guests can usually feed them with a palm trunk, but if you pay a little more, you can even feed them a basket of fresh fruits. Eating, bathing and being photographed with the elephants are all included as part of the entry ticket, there is no extra charge.
Visit the Elephant Museum
Next, you can visit the elephant museum. Mason Elephant Sanctuary has an excellent museum with a giant skeleton of an ancient elephant and many other exciting displays. Although the elephant museum at Mason Elephant Sanctuary is more like a mini-museum, there are many immaculate artifacts, most of which have the highest artistic value. In this museum, there are Balinese keris and old carved ivory from other islands in Indonesia.
Mason Elephant Sanctuary is home to the elephants in Bali. Sadly, these animals will become extinct or suffer if being left in their natural habitat in Sumatra, so it is not surprising that there are many Sumatran elephants in this park.
If you want to go to Mason Elephant Sanctuary, just come to Ubud. The distance of this park from ngurah rai airport only takes 1.5 hours of travel. So, don't miss it!