3 Global Market Entry Strategies That Work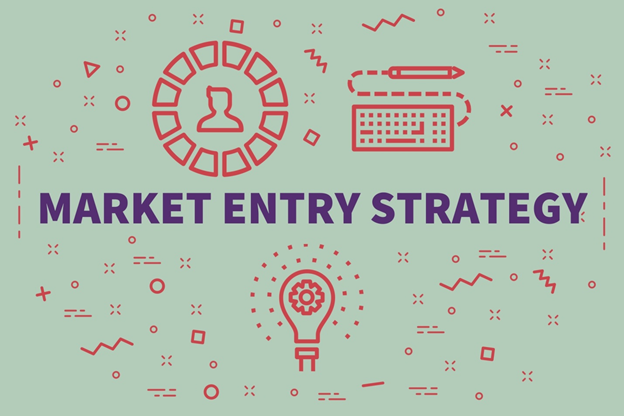 Are you looking to expand your business internationally?
You've made a smart decision. Going global enables you to access new markets and expand your revenue potential. It's also an opportunity to learn new cultures.
However, it's one thing to plan on selling your products and services in foreign markets. It's another thing to successfully implement the plan.
You need to craft an effective international expansion strategy. A big part of this is to choose the best global market entry strategies for your business.
In this article, we're sharing some of the best strategies you can use.
Direct Export
Exporting is the most common international market entry strategy for most businesses – and for good reason.
It's cost-effective. You don't have to worry about setting up production facilities in other countries. As long as consumers in foreign markets can access your business website and make orders, you can ship products to their addresses.
Getting started as an exporter is easy. Find a reliable international shipping partner and make your website available in the countries you'd like to ship to.
Selling on Amazon and other large eCommerce platforms is also another quick way to sell your products globally. Since the Amazon website, for example, is accessible internationally, anyone can purchase your products.
Foreign Direct Investment
The direct investment market entry strategy involves setting up facilities in the countries you want to do business.
Say you're a U.S. manufacturing business that wants to do business in Georgia. You'll need to set up manufacturing and distribution operations in the country.
On that note, you might want to hear a Georgian translator to help with the communication challenges you'll encounter. There are many other top benefits of hiring a translator.
FDI is a capital-intensive market entry strategy, but it offers big benefits. Notably, you'll avoid the logistical challenges that come with exporting.
Licensing
Licensing involves permitting another company to manufacture and sell your products.
Take an example of a company that manufactures and sells a popular toothpaste brand. Instead of setting up facilities in another country, you can give a local company the right to make and sell your toothpaste brand.
Of course, this will mean sharing proprietary information, such as manufacturing technologies, with other parties. But as part of the licensing agreement, the other company will compensate you accordingly.
Franchising is another market entry method that's very similar to licensing. It involves selling various rights to companies that want to sell your products or services.
Licensing is common in the manufacturing sector, while franchising is common in the service sector.
Global Market Entry Strategies: Have Your Pick
Running a global business is a dream come true for most entrepreneurs. Get started by choosing any of these global market entry strategies. Remember to consider the capital requirements of each strategy before having your pick.
Browse our blog for more global business advice.