12 Podcast Tips to Make Your Show Go Viral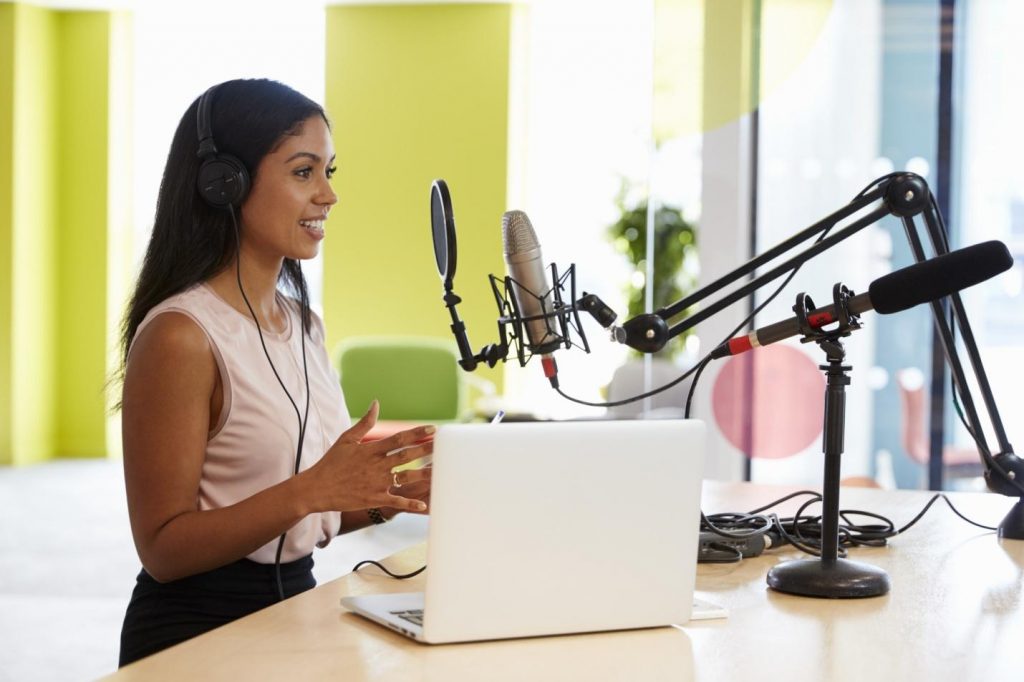 Do you have an engaging voice and a creative idea for your own podcast? If yes, congratulations. You already have half the battle won!
The podcasting industry is slowly becoming the dominant content-sharing platform of the future.
However, becoming podcasting royalty takes more than just a strong idea. Continue reading for a few blog-approved podcast tips on how to go viral with your own indie show.
12 Podcast Tips To Go Viral
As the number of podcast businesses continues to grow, it is becoming increasingly difficult for new shows to stand out in the crowd. Don't worry; here are a few podcast tips you can do on how to start a podcast and help your show get noticed:
1. Focus on Quality
Make sure your audio quality is clear and good. People are more likely to listen to a podcast that sounds professional. Consider looking for broadcast services with complete equipment.
2. Promote, Promote, Promote
Share your episodes, interact with other podcasters, and make it easy for people to find and follow your show. The more people who know about your show, the more likely they will listen.
3. Don't Be Afraid to Experiment
You need to do something to set yourself apart. Be creative, take risks, and go above and beyond to make your show the best it can be.
4. Keep Your Episodes Short and on Point
Longer episodes can be difficult for people to commit to, so try to keep them under 30 minutes. No one wants to listen to a long, drawn-out podcast.
5. Make Your Content Interesting and Engaging
Choose topics that will be interesting to a wide range of people. Steer clear of niche topics that only appeal to a small group of people. Keep your listeners engaged with interesting stories and jokes.
6. Keep Your Episodes Consistent
If your listeners can count on new episodes coming out on a regular basis, they're more likely to stick around.
7. Find a Catchy and Unique Name
This will help it stand out from the rest and attract listeners.
8. Create Interview Sessions
Interviews are a great way to make your podcast informative and educational. Find experts in your field and pick their brains.
9. Consider Doing Collaboration
Partnering with popular podcasts or guest-hosting on other shows can help you reach a wider audience and attract new listeners.
10. Include a Call to Action in Each Episode
A call to action will encourage listeners to share your show with their friends.
11. Focus on Building a Strong and Active Community
Interact with your listeners, respond to their feedback, and make your podcast a place where people can come to connect and engage with each other.
12. Provide Value to Your Listeners
Offer helpful information. Find out what your audience wants and give it to them. If you're unsure, ask them directly or survey them.
If you can do all these things, you'll have a much higher chance of making your podcast a success.
Start Your Podcast Now
Podcasting is one of the most efficient ways to build an audience and connect with them on a personal level. To make your podcast go viral, you'll need to be on as many shows and talk to as many people as possible. You need to be in their newsfeeds, their emails, and everywhere.
By following these podcast tips, you can launch a successful podcast that will reach a broad audience.
Don't wait any longer, and start getting your voice out there! Record your podcast now and be ready to go viral.
Did you enjoy this podcast advice? Read more interesting content in our blog!