10 Unique Fathers Day Gift Ideas That Will Stand Out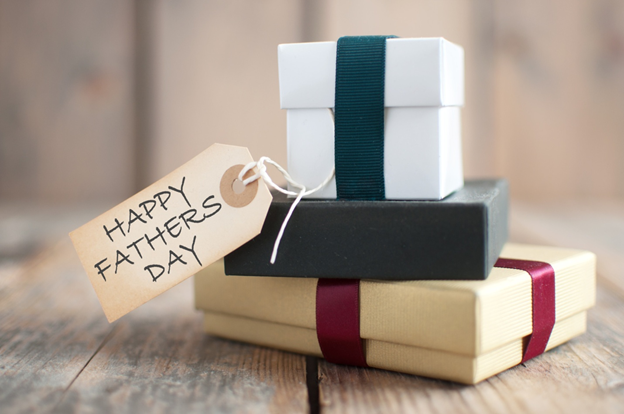 Father's Day is right around the corner and that means it's time to start brainstorming gift ideas. Gone are the days of giving dad a cheesy necktie or pair of socks.
With so many fun and unique Father's Day gift ideas out there, now, you can find the perfect present for every man in your life. Whether you're buying for your dad, father-in-law, husband, or brother, we've got you covered.
So grab your Father's Day list and let's take a look at 10 unique and unforgettable gifts that are sure to stand out in your dad's heart and mind.
Man Crate
With the word "man" right in the title, you can't go wrong with an all-in-one Father's Day crate. Order the guy in your life a Man Crate filled with all his favorite things.
This Pit Master Crate is the ideal gift for dads who love to grill. Help your man grow his Dad Bod with the Power S'Mores Chow crate chock full of chocolate-covered cereal, graham crackers, and marshmallows.
Other popular crates contain mouthwatering beef jerky, whisky, gourmet nuts, and more!
BrüMate
There's no better way to keep your beverage cold than with a Brümate. It's hard to decide which is cooler —  your drink or the look of these durable cups and koozies. Available in a variety of colors and designs, you're sure to find one that fits your dad's personality.
Popular options include navy blue, matte black, camouflage, and walnut wood grain. Brümates are available for drinks of all types, shapes, and sizes from beer and soda cans to slim cans, bottles, and mugs.
Check out the Trio 3-n-1 Insulated Can that acts as a cooler, pint tumbler, and attachment.
Craft Beer Subscription 
If the guy in your life loves a nice cold one at the end of the day, why not have them delivered right to his doorstep with this Father's Day gift idea? Spoil your dad with a monthly subscription to the Craft Beer Club.
For just $45 per shipment, your man will receive 12 brand new craft beers from across the country. This is the perfect gift for the guy in your life who likes variety.
This monthly gift set will provide unique styles of beer not sold in regular stores or at the local watering hole. All of these hand-crafted beers are produced at breweries using innovative techniques and high-quality standards.
Dad can even share with friends since each delivery includes four varieties of beer (3 bottles of each) from two different distilleries to please every palate.
Omaha Steaks
From delicious beer to mouthwatering steaks. This Father's Day gift idea is for all the meat lovers out there.
Omaha Steaks are synonymous with delicious meats. From filet mignon and pork chops to burgers, sides, and even dessert, you can satisfy your dad's sweet and savory tooth with any of these subscriptions.
Stock dad's freezer for summer with a Father's Day gift set. Eligible orders will also receive a custom cooler!
Breakfast Sandwich Maker
They say breakfast is the most important meal of the day. And if the guy in your life loves to get creative in the kitchen, he'll drool over this fun and funky breakfast sandwich maker.
From Hamilton Beach, this four-step sandwich maker is convenient and easy to use. All dad has to do is layer his favorite ingredients from top to bottom — bread, then any precooked meat, an egg and cheese, and another layer of bread — and the machine will do the rest.
Because this sandwich maker is compact, it's easy to clean and dishwasher safe, making it the ideal Father's Day gift for guys on the go!
Putting Green
Is the guy in your life an avid golfer? Or perhaps he just likes to hit the course and enjoy some fresh air and fun with friends. Either way, he'll get a kick out of an indoor practice putting green.
The perfect size, this green will easily fit in his office, bedroom, or man cave so he can practice his short game. The kidney-shaped mat comes with three different practice targets. The high-quality putting surface is smooth and durable to withstand the test of time and thousands of practice swings.
Self-Defense Accessories
From the driving range to the gun range. Whether the man in your life owns a gun strictly for self-defense or uses target practice to destress, why not add to his self-defense collection with some much-needed accessories?
Holsters, ammo, gun safes, cases, and cleaning kits all make great gifts for dad. Choose from some of the leading brands in the industry, like Sig Sauer. Learn more here about this brand and others.
Massage Pillow
Another great way to destress is by getting a massage. But who can afford $100 every few weeks to relieve tight muscles and knots?
Instead of a one-time massage gift certificate, why not spoil the man in your life with his own personal massage pillow? Now he can choose from several vibration settings and patterns to deliver targeted pressure where he needs it most.
With circular kneading motions and radiating heat, the tense dad in your life is sure to unwind and relax this Father's Day.
Scuff Slippers
Every dad needs a pair of slippers. Whether he's getting the mail or just lounging around, these UGG Scuff slippers guarantee he does it in both style and comfort.
Made with an open-back design, 100% suede, and sheepskin lining, these slippers are perfect for every season. Available in six unique colors, you can find the perfect style for every guy on your gift list.
Movie Scratch-Off Poster
Calling all movie buffs! If the guy in your life loves to get lost in a good movie but has a hard time choosing one, he'll love a movie scratch-off poster that makes the decision for him.
With over 100 classic movies hidden beneath this scratch-off poster, all he has to do is pop some popcorn, choose a square, and see what's playing. He'll get a kick out of revisiting some of his favorites and discovering new ones.
Blow Him Away with These Unique Father's Day Gift Ideas
Earn some brownie points this year by giving the man in your life a unique and thoughtful gift. These are just a few Father's Day gift ideas that are sure to please.
Don't be afraid to get creative and think outside the traditional gift box. Check out the rest of our blog for more creative inspiration and tips for living your best life.