10 Key Things to Consider Before You Buy a Timeshare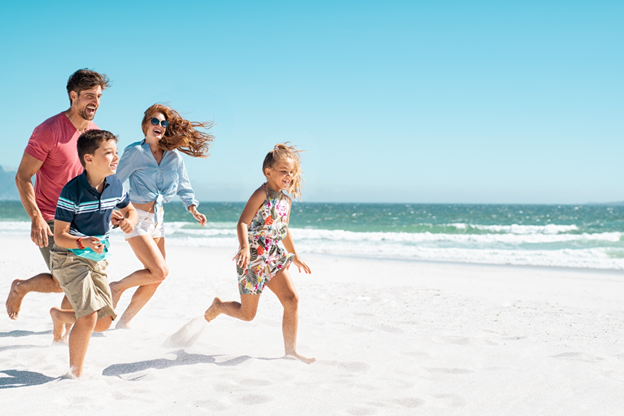 According to industry research, nearly 10 million U.S. households own at least one type of timeshare product. Are you thinking about joining their ranks?
Securing a repeat spot at a luxurious resort or your favorite vacation destination can be a dream come true. With a timeshare, you can skip most of the planning, logistics, and frustration that can add stress to your getaway.
However, this setup isn't for everyone. Before you buy a timeshare, it's important to know what you're getting into. Today, we're sharing 10 key things to consider before you invest.
Make a Well-Informed Decision
Buying a timeshare isn't a decision to rush into impulsively. However, that's exactly what many individuals, couples, and families do.
If you're on vacation at a popular tourist spot, it's easy to find timeshare companies that are eager to explain how the process works. In exchange for your time and listening ears, they may offer a slew of incentives, from a free night at a local hotel to a gift card.
While it's easy to be overwhelmed by all of the bells and whistles, take your time and don't feel pressured to make a decision before you leave the meeting table. One of the most common causes of timeshare regret is investing too quickly.
You want to make sure that you can actually use the benefits that a timeshare provides. Take the information home (or back to your hotel), and read over it carefully. You can also consult a lawyer to help you understand the contract if there are any parts that are unclear.
Understand Deeded vs. Non-Deeded Timeshare Properties
There are two general types of timeshares: deeded and non-deeded. Purchasing a deeded contract works much like buying a house. When the transaction is complete, you will own a portion of the vacation property.
That means you can choose to use it however you wish. You can stay in the property yourself, resell it, or rent it out to others. You can also pass it on to your children as part of their inheritance.
On the other hand, a non-deeded contract works much like a lease. You receive the right to use the vacation property for a set period of time, but you do not own it. Usually, these contracts span a few years.
When your rental period is complete, the property will return to the owner unless you choose to renew your timeshare. There are pros and cons to each setup, but most timeshares today are deeded properties.
Calculate the Big-Picture Budget
A common selling point for timeshares is how much money families can expect to save over a lifetime. While the investment might seem significant at first, you can save money if you use the property frequently.
Yet, before you sign on the bottom line, think about how you currently vacation. Then, consider how the timeshare might change that schedule and budget.
If you have to fly to the destination, can you afford to do so multiple times per year? What about the cost of a rental car and gas, or food and entertainment?
These costs can add up quickly, and it's important to be realistic about them. While you may be able to offset the total price by sharing the timeshare with family and friends, think about their abilities to pay for those items, also.
Not sure how much you usually spend on vacation? If you have the receipts and data handy, try to figure up how much you've spent on getaways over the past five years. If they are more than your timeshare fees and travel costs, then a timeshare can save you money!
You can use this calculator to budget the true cost of your past and upcoming vacations.
Know the Usage System
Timeshares can operate on four different types of usage systems. The different types of timeshares include:
Fixed-week systems
Floating week systems
Right-to-use systems
Points club systems
With a fixed-week system, you have access to the property at the same time each year. You essentially invest in that week, and it's there on an annual basis. This can be perfect if you don't mind vacationing at that time, but it can be frustrating if you need a little more flexibility.
A floating week system allows owners to choose a different week each year to vacation, offering more options. A right-to-use system works as a non-deeded contract, meaning that you rent the property for a certain number of years and can stay there during certain periods of time.
Finally, a points club system lets owners purchase points that they can trade in for time at certain timeshare properties. You can usually choose from a number of different hotels and resorts, which is great if you like trying out new spots. For instance, these HGVC resorts operate on a points system, giving owners access to more than 58 resorts in the Hilton Grand Vacations Club (HGVC) family.
Check Your Schedule
A timeshare can be a time commitment. If you work a rigorous full-time job that only allows you a small number of vacation days per year, you might not be able to get your money's worth. You may have the desire to travel much more frequently, but it isn't realistic for you or your family.
If you have children, you will also need to consider their school schedule. Does your allotted week fall during an annual holiday, such as Christmas break or fall break? If not, then you may need to take them out of school to attend, which can affect academic activities as well as extracurriculars and sports.
Think About Renting
If you can't use your timeshare every year during the specified time, that isn't necessarily a deal-breaker. To make sure you aren't losing money, consider whether you can rent out the property to others.
This can be a great way to save money and allow others to enjoy the luxury of your space. However, make sure that the timeshare you're eyeing will allow this setup. Some systems do not allow timeshare owners to rent out their properties, so you'll need to make this distinction up-front.
Get the Cost in Writing
When you listen to a timeshare presentation, there will be many different numbers to understand. There's the initial financial commitment, as well as the annual fees, maintenance charges, and other expenses. Before you decide to move forward, make sure you are 100% clear on what it will cost.
Once you have the overall cost, divide that number by the number of years included in your timeshare contract. This will give you a basic idea of how much you can expect to pay per year. Keep in mind that the longer you use your property, the more value you will derive from it, so make sure you can maximize your annual visits.
Research the Location
Unless you invest in a points club system, you may be required to vacation at the same timeshare location each year. While that might sound ideal at first, think about how you'll feel five or 10 years down the road.
If you're required to return to the same beachside villa year after year, you may soon tire of that exact spot. However, you can't follow the itch to try somewhere new without getting out of your timeshare, which can be difficult.
Check your contract to see if you'll have access to the timeshare company's network of affiliated resorts and hotels. If so, this may offer the flexibility you want. With this setup, you might be able to trade in your weeks or points to experience new locales.
Research the Provider
There are plenty of reputable, professional timeshare companies to consider. However, this industry can also include some unscrupulous groups that are only out to take your money.
Before you take the next step, take the time to research the provider. Check online reviews, read testimonials, and speak with others who have had experience working with that company. Key attributes of a reliable timeshare company include:
Transparent pricing
Happy to answer questions
Professional representatives
Lots of great reviews
Research shows that 84% of people trust online reviews as much as personal recommendations from friends and family members. A little online sleuthing can go a long way and keep you from entering into a bad deal.
Know How to Get Out
If you want to get out of your timeshare, you need to know how to do so. Most of these are lifetime commitments, which can make this process a challenge.
While there are companies designed to buy back unwanted timeshares, these transactions are usually worth less than what you paid for the timeshare originally. There are also reselling scams to avoid, as well as sky-high fees.
As long as you know this fine print before you get into the timeshare, you can avoid a headache down the road. Selling a timeshare isn't impossible, but it's smart to think ahead.
Are You Ready to Buy a Timeshare?
Deciding to buy a timeshare can be a great move for you and your family. It can open new doors of possibilities and allow you to see some of the most beautiful parts of the world!
A built-in vacation can be incredible, but it's important to do your homework first. By keeping these 10 points in mind, you can make sure you're entering into a solid deal that will benefit your loved ones for life.
Looking for more travel tips you can trust? Check out the rest of our informative guides!