What to Know About Selling Real Estate in 2021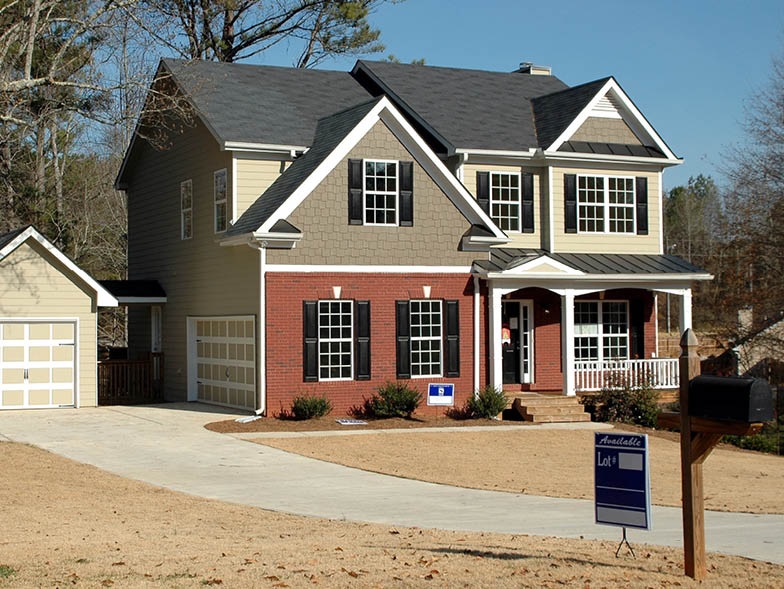 2020 has been a ride—a very unpredictable ride. And while most people are happy to be waving goodbye to a tumultuous year, we have to ask what is in store for 2021. Over the past several months, homeowners and those hoping to sell a home have wondered if the 2021 real estate is going to be the same, better, or worse. That is why we have put together this list of predictions for selling real estate in 2021 to give you a head start.
Let's have a look. 
People Are Moving Farther From Cities
In 2020, we saw the rise of remote work and a lessening of commutes. We saw cities become hot spots for viruses and the suburbs and more rural parts of the country as a safe haven. With a new year upon us, it seems that Canadians are going to continue with this trend. Though there will not be a mass exodus from major cities, more young professionals are aiming to leave urban zones. 
More people can work from home, so they are choosing to live in areas that have been dubbed "18-hour cities." Investopedia defines an 18-hour city as "a mid-size city with attractive amenities, higher-than-average population growth, and a lower cost of living and cost of doing business than the biggest urban areas." 
So, that means the housing market in Ottawa, Toronto and Montreal may get larger as more people move, while places like Halifax and Victoria see higher prices because of increased demand. 
Condominium Prices Are a Concern
Throughout the Greater Toronto Area, many real estate firms have expressed concern that 2021 will bring about a decrease in demand. This is due to the fact that 2020 has made many people rethink the practice of buying smaller units. Not many people are going to opt to be stuffed inside a tiny apartment or condo while doing remote work or quarantining. 
However, in other areas, such as Ontario and Montreal, the price of condos has remained about the same and looks to remain level heading into 2021. 
Vancouver Prices May Rebound
For about three years now, the housing marketing in Vancouver has been stagnant. The average cost of a home in Vancouver was around C$1 million, but it is estimated that the price could increase by 9% in 2021. 
The reason? COVID-19 sparked interest in Vancouver, especially as interest rates dipped to an all-time low and the demand for houses with more space went through the roof. With many young Canadians moving to Vancouver, the supply of properties sharply dropped. 
For the seller in Vancouver, this is good news. It means you will be able to get the top dollar for your home and may have several bids at once to choose from. You can ask for a slightly higher than average price, and you will probably receive it. 
You Won't Have to Worry About a Crash
There have been two arguments during 2020: the Canadian housing market may or may not crash. When the coronavirus made an appearance in February 2020, there were market analysts and investors who believed that it would be a bad time to buy or sell a house. Even the Canadian Mortgage and Housing Corporation (CMHC) stated that housing prices could tumble 9-18% because of the pandemic's influence. 
However, as restrictions started lessening, it was found that the pandemic drove the price of some areas higher. 
The Canadian government also relieved some of the burden by introducing the CERB and other stimulus steps. Canadians were thereby able to keep themselves afloat, and some were even able to buy and sell homes. This kept money flowing throughout the housing market, helping it remain stable throughout the pandemic. 
So, if you were expecting the market to tumble, you probably do not have to worry. Anyone looking to sell property in Canada should be able to get near their asking price. And if you are in a hot spot, you will definitely get more than expected from the buyer. 
Should You Wait or Sell Now?
Throughout North America, mortgage rates are lower than average. Shortly after lock downs began, 30-year fixed rate mortgages dropped. Since a decrease in rates is advantageous to buyers, especially if they are looking to save thousands on their mortgage, there is no reason why you should wait to sell your home. 
You can put your home up for sale now to see what happens, as long as you are not in a rush to move. 
That said, in some markets, it did take longer for homes to sell than usual. Some housing markets found that the average time it took for a property to sell was around 60 days. Therefore, if you are looking to move or flip a property, it may be wise to wait. 
How You Show Your Home Is More Important Than Ever
2020 gave us one thing: virtual tours. Expect those to carry over to 2021. Since many places are still prohibiting in-person showings, you need to get used to the idea of setting up a means that let people see the property without setting foot on it. Some great apps have emerged that allows realtors, sellers, and buyers to stay safe, including Immoviewer, Kleard, Matterport, Facebook Live, and so on. 
The one issue with seeing virtual home tours is the fact that the bar has been raised. You can no longer just post a few photos and hope that people are going to be attracted to the property. 
Real estate agents would be wise to study up on digital software and videography so that they can show off properties and help make great first impressions. 
Conclusion
It is never too early to start making predictions about the future of real estate, especially when things have been chaotic in 2020. Hopefully, 2021 will bring about a more predictable market. What we know for sure is that people will continue to move away from overly populated areas and will seek out alternative means of selling and buying houses. Be prepared for more contact-less tours and a seller's market in 2021.