Getting Married on a Cruise? These are the Things to Consider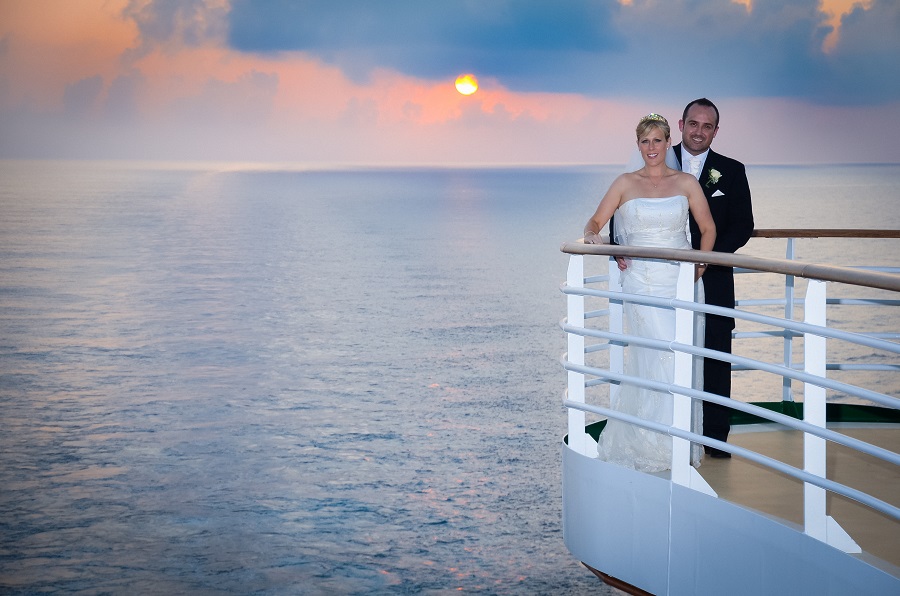 Tying the knot out on the Sydney Harbour is a truly incredible thing to do. If you're looking to plan yourself an extra special wedding day that's unique, fun and amazingly memorable, then you'd do well to top a Sydney harbour cruise experience! This is going to make that big day all the more exciting and romantic, but how does one go about planning a wedding on the water? Read on to discover how to perfectly plan your reception, ceremony or wedding day transport on Sydney's iconic Harbour…
Begin with the budget
First things first, your wedding budget. Yes, it's no fun to look at but it's so necessary that you're just going to have to buckle down and deal with it. Grab your calculator and figure out exactly how much money you can allocate towards booking a vessel. Of course, in order to effectively determine this figure you're going to have to comb through expenses for attire, vendors, bridal parties and other wedding day factors. Hey, look on the bright side, once it's done it's done, right?
Nail down the numbers
Next, more maths. Your boat is only going to be able to hold so many guests, so it's absolutely essential that you're precise when it comes to your guest list. This is always tricky for any big event, so ensure that you send out your save the dates nice and early on to do yourself a massive favour down the line. Try to account for a few discrepancies to avoid any embarrassing wedding day dramas – you don't want anyone missing out! Going in with an exact budget and guest list will make your entire planning process so much smoother and simpler, so it's amazing to do these two steps right away.
Decide on what you're using your boat for
As mentioned above, you can use your Sydney Harbour cruise boat for anything from pictures to the ceremony. Decide on whether you'll use your vessel for transport to and from different venues, as your ceremony and reception setting or as your party location. These are all awesome, fun options that are going to give you breathtaking photographs and memories that will last a lifetime. Once you've determined just what you're using that cruise for, you can get your teeth stuck into the party planning particulars.
Consider package options
Now for the fun part! One of the best things about booking yourself a wedding on a Sydney Harbour cruise is that the right company can take a lot of the work out of the planning for you! Check out your options for boats that provide catering, staff, bar service, music, dancing and even decoration to save yourself a tonne of time and stress. Harbour wedding cruises are fantastic for couples who want to stand out from the crowd without having to devote their entire lives to planning just one day. Book yourself a wedding on the water to secure yourself a gorgeously elegant day that doesn't take over your whole life to achieve!
Pick the right docking spot
Your pick up and drop off spot can have more of an impact than you might originally think! Try to consider your guest list to make a democratic decision that's going to work for everyone who's coming to celebrate your big day with you. Anywhere that's close to parking options, public transport and is relatively picturesque for pre-boarding photo opportunities is going to be perfect. You might want to pick a drop off spot that's located close to bars and restaurants if you or your guests are planning on keeping the party going after hours.
Leave yourself plenty of time
Finally, as with any planning you just need to be sure that you're leaving yourself plenty of time to get everything right. There are so many pressures that come with putting together a wedding, and added time constraints are only going to amplify all of those stresses. Give yourself plenty of breathing room to ensure that you are going to enjoy your wedding planning as much as possible, it's supposed to be a happy occasion, remember!