10 of the Best Portable Laptops in 2022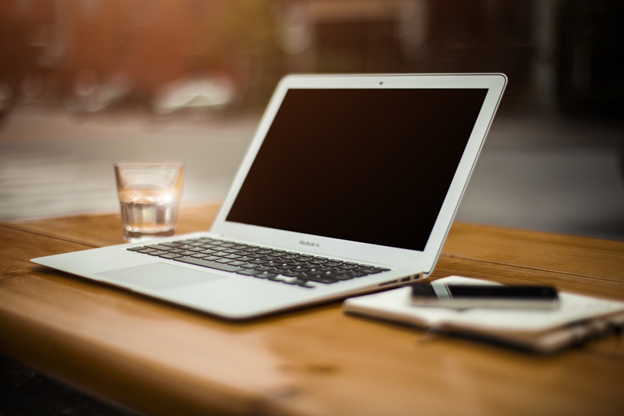 The recent semiconductor shortage has seen the global electronics economy stagnate. Yet despite this major problem and the pandemic, sales of computers and laptops have managed to thrive with double-digit growth. With sales up and the number of units down, how do you ensure you get the right device?
If you are looking for a new laptop, we can help. Read on as we give the 10 best portable laptops on the market.
HP Spectre x360 14
The HP Spectre is one of the best all-around personal laptops. At its center is an Intel Core i7-1165G7 CPU along with Intel Iris Xe integrated GPU. It has the provisions to be a casual PC or a powerful workhorse.
Usability is a defining feature with its snappy and responsive keyboard. The body is light and has a sleek, modern design. A crisp 3:2 display lets you see work or play in high definition.
If any criticism can be made of the laptop, it is that the OLED system does not last for long, so you may need regular charging points. It can also be difficult to upgrade the SSD. However, when you compare the overall price to quality ratio, these faults are minor.
Dell XPS 13 OLED (9310)
This is one of the most popular models from one of the top laptop brands. Winner of multiple awards, constant updates, and improvements have refined the XPS into a perfect laptop. While it does come with a sizable price tag, it goes above and beyond for a device of its size.
The 3.5k OLED display is the real star of the show, adding crisp visuals to your desktop. All of this is in a compact, smart-looking unit. For an ultra-thin model, it is also surprisingly robust, so you don't need to worry about knocks and bangs.
Inside is an Intel Core i7-1185G7 processor. With 16GB of ram as standard, this makes it a super-fast laptop. Its only real downside is the limitations of the ports with only two Thunderbolt 4 options.
Apple Macbook Air M1
Love them or hate them, for fans of Macbooks, they still remain the best choice for a lightweight laptop. The M1 is the 2020 version of the iconic device and comes with everything you would expect and more.
Inside an Apple M1 CPU and Graphics Card, run the show. 8GB of unified memory is also present with 256GB of SSD storage. These combine to make a speedy laptop with impressive storage capabilities.
On the outside, you get the signature Mac keyboard which is both ergonomic and responsive. The hard shell design remains, and the only downside is the limited two Thunderbolt 4/USB-C ports.
HP Envy 14
The HP Envy is a 14-inch laptop that focuses on graphics and performance. It can come with an Intel Core i5 or Core i7, depending on your preference. Make sure you do your research to see which is most suitable for your needs.
The GPU is also optional, with an Intel UHD Graphics 620/Nvidia GeForce MX250. Ram can come in 8GB or 16GB, and you can also increase storage all the way up to 1TB. This allows for a high level of customization to get the right model for your budget.
Whatever you choose, it will be housed in a well-designed chassis. The display is vivid and alive but does not come at the cost of battery life. While the SSD speed could be improved and speakers could be better, it is a great all-around choice.
Microsoft Surface Laptop 4
The 15-inch screen version of this laptop is an excellent mid-screen option. An AMD Ryzen processor makes it extremely powerful and does not sacrifice battery life. Combined with its relatively lightweight, it becomes a great choice for anyone on the move.
With a 3:2 display, you have more of your web pages and documents in its vertical space. A responsive keyboard makes it snappy, so it is ideal for all your fast-paced, frenetic typing.
Microsoft has used this design for some time now, and it has aged well. However, a poor selection of ports is one sticking point with the laptop. Slow SSD speeds may also be an issue for many users.
Lenovo Yoga 9i
Lenovo continues to make excellent, user-friendly 2 in 1 laptop, and this is no exception. It takes the design of the previous C940 and moves it forward with leaps and bounds.
As is inherent in these models, the body is a premium, hard-wearing model. One excellent feature is the rotating soundbar, which can move to suit your desired position. You can then snap the screen round on the hinge to make a tablet or stand it up in tent mode.
Once you combine this with the clear 14-inch 1080p display, you have a solid portable entertainment center. But the device can do so much more than just let you watch Netflix.
The Lenovo comes with an Intel Core i7-1185G7 processing unit. The GPU is an Iris XE. 16 GB of ram, and 512 GB of storage give you plenty to power most tasks you would need for work.
A lot of small features also make the Yoga 9i warm to its users. Webcam covers, fingerprint sensors, and a slot for the Active Pen are all built-in. The only criticism is that there is no IR camera.
Lenovo Thinkpad X1 Carbon
The generation 9 Thinkpad X1 is another fantastic work laptop. With a 16:10 display, it has more than enough space to allow you to work on larger texts and see more of your web pages. An easy-to-use keyboard also adds to its usability.
Unlike many laptops of a similar ilk, this model is also packed out with ports. There are two Thunderbolt 4 ports, a full HDMI port, and two USB Type-A ports. You would find it hard to have a device that does not fit one of these, old or new.
As a portable device, you also don't need to worry about battery life. Endurance is a key, running for over 15 hours without a recharge.
The main complaints with this model are that any upgrades are hard to make. The casing is tight, making it near impossible to change the SSD. As the RAM has been soldered on, you can't upgrade it at all.
LG Gram 17
The LG Gram 17 is an extremely deceptive laptop. With a large 17 inch screen, you would expect some kind of payoff. Yet it is not bulky, weighty, and it does not sacrifice any performance.
When you look at the casing, it is very well built and has a modern design. Its dimensions are also fairly compact, so it is easy to transport despite the large screen. The Gram won't sap your battery life either.
At its center is an Intel Core i7-1165G7. This is packed with 16 GB of ram, making it capable of performing most tasks you could wish for.
The downsides are that it is not a touchscreen. While this may not be an issue for some, it would be a welcome addition with a laptop that has a screen of this size.
Razer Book 13
Razer is more known for gaming than personal laptops. Yet this is not a reason to avoid their signature non-gamer, the Razer 13. Much of their high performance and quality have been packed into this machine.
The processor is an Intel Core i7-1165G7 putting out 2.8 GHz of speed. While it can be heavy compared to other models, it is robust and solid. Graphics are processed by an Intel Iris Xe.
An edge-to-edge display carries over from its gaming background but is a very welcome addition. It is filled with all the ports you can need, such as USB Type A, USB Type C, and HDMI ports.
Asus ZenBook 13 UX325EA
Of all the laptops on the market, few offer a price to product ratio as good as the Asus Zenbook. It has 16 GB of ram, an Intel Core i7-1165G7, and 1 TB of storage. Yet all of this comes in at under $1000.
Amazingly, very little is sacrificed in the pursuit of a low price. The battery runs for over 13 hours. This provides enough juice for it to be a great business laptop or to tackle higher-level jobs like gaming and editing.
All that does suffer is a slightly weaker display. The speakers could also be of better quality, but that is a minor point.
Choosing Portable Laptops
Now you know the best portable laptops, set a budget. Write down a list of essential features and then check our list. You are sure to find a great product that is right for you.
If you found this article helpful, we have many more to assist. From technology to gaming, we can help you get the most from your budget in the coming year.